Aegis Towers
Aegis Towers Map Locations
Aegis Towers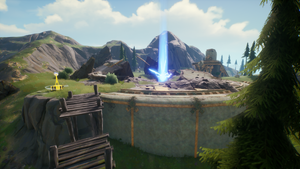 Aegis Towers store arcane energy which may be absorbed for a significant boost in power.
The buff Is transferred to an enemy Breaker if disrupted.
---
+50 Max Mana for 30s
+100 Max Armor & Health
+3 charges to both sorceries

Note: The Aegis Tower Power buff was only available during week 12 of Chapter 1.